LB Day Amphitheatre Seating Chart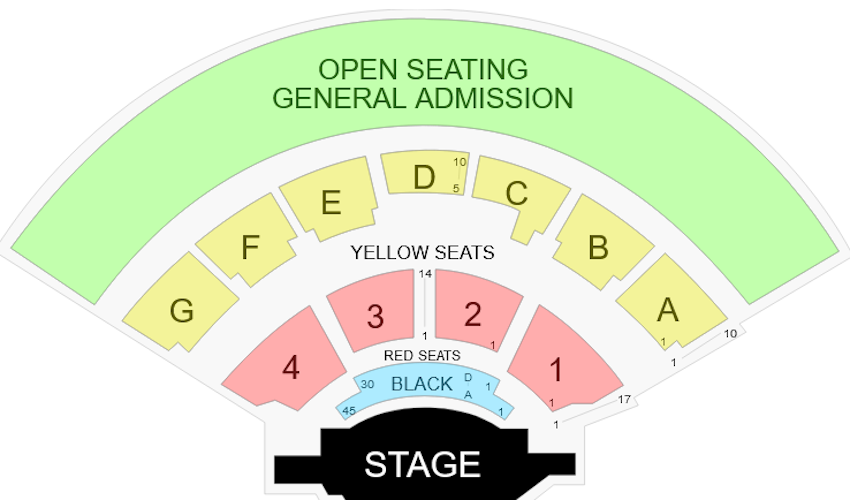 L.B. Day Amphitheater has been designed with room for 14,000 patrons across four seating sections. The black, red, and yellow seating sections are reserved seating spaces, with bleacher-style seats. The black seats are closest to the stage, followed by red, and yellow.
The general admission rows in the back are open seating.
Accessible seating is available throughout the venue on a first-come-first-served basis.
NOTE: The seating chart above can be subject to change depending on the type of event. Always check the seating map when selecting your tickets for each individual event.
Purchase your tickets today to reserve your desired seats. View the LB Day Amphitheatre schedule to buy tickets for all upcoming events.
If you could like to read more about the ticket and refund policies, please read the ticket information page.