LB Day Amphitheatre Information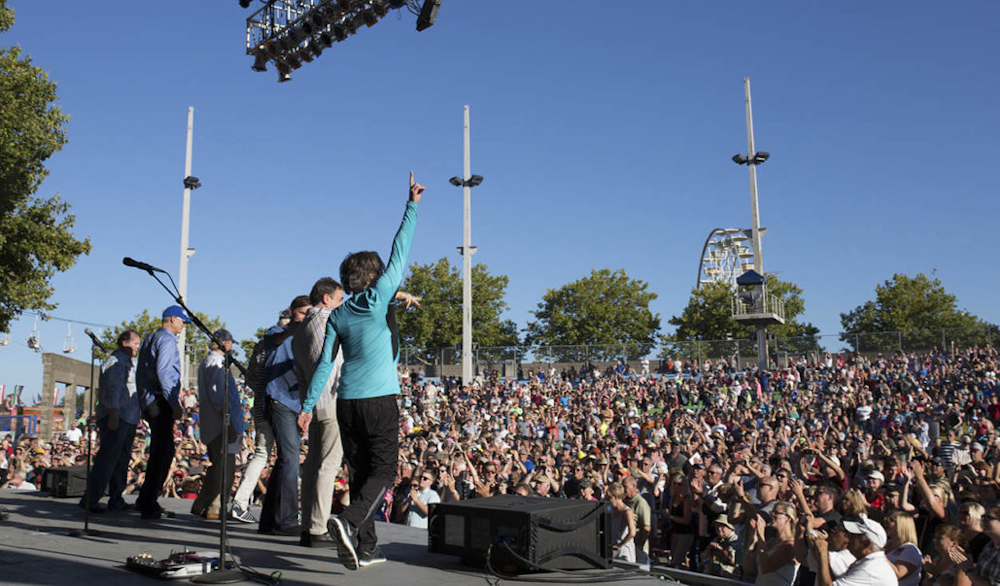 The L.B. Day Amphitheater is an outdoor venue in Salem, Oregon. The venue was named after L.B. Day, an Oregon State senator and longtime supporter of the state roll. While it was originally built with seating accommodations for around 9,000 spectators, it quickly grew in popularity which caused a later renovation that expanded seating capacity to an incredible 14,000 seats. The amphitheater serves as the main stage during the state fair in late August through Labor Day while also hosting concerts at other times of the years.
The venue was completed in 1987 with 9,000 seats and is currently a part of the famous Oregon State Fairgrounds. The venue stands out among competing amphitheaters in the Willamette Valley region as one of the most historically successful venues, likely in large part to the outstanding acoustics and sightlines.
Artists have said that they love the venue because it features a fully equipped backstage that was purposefully built to meet the needs of performers and crews making show setups easy for all involved. The venue also features dynamic speaker systems that keep the crowd intimately involved with the music whether they are upfront or in the rear seating rows. These features and the ease of use of construction have allowed legendary performances to run on stage that couldn't be done at many other similar venues.
National talent wasn't booked to play on the stage at the state fair during a brief 8 year period, starting in 2005. Ever since the decision was dropped in 2013, legendary performers have come to play on the L.B. Day Amphitheater including ZZ Top, Cinderella, Heart, Ted Nugent, Ricky Skaggs, and many others.
The L.B. Day Amphitheater is easily one of the most important outdoor venues in Oregon, with many long time patrons considering it one of the best in the country.
For more information on the LB Day Amphitheatre see the pages below:
LB Day Amphitheatre Parking:
For parking information and satellite navigation tips for the LB Day Amphitheatre.
Ticket Policies:
For ticket guarantees, ticket verification and refund policies.
LB Day Amphitheatre Seating Chart:
For LB Day Amphitheatre seating map and seating information.