LB Day Amphitheatre | Salem, Oregon
Mark your calendar for Friday, September 1st, 2023. That's when X Ambassadors will rock the LB Day Amphitheatre. They're a band that's made waves with their distinctive alt-rock/pop mix and dynamic performances. Led by Sam Harris, they've charmed fans around the world.
LB Day Amphitheatre, known for great outdoor concerts, is the perfect venue. Imagine this: nestled in scenic beauty, you'll feel the electrifying energy of X Ambassadors. Quite a special setting, indeed.
This is your call to join in as X Ambassadors take us on a musical journey. Go ahead, snag your tickets now. Get set for a night filled with unforgettable tunes, powerful lyrics, and a charged-up crowd. Let's get together on that Friday night at LB Day Amphitheatre. A night of music and fun you'll talk about for a long time. Get ready, it's going to be incredible!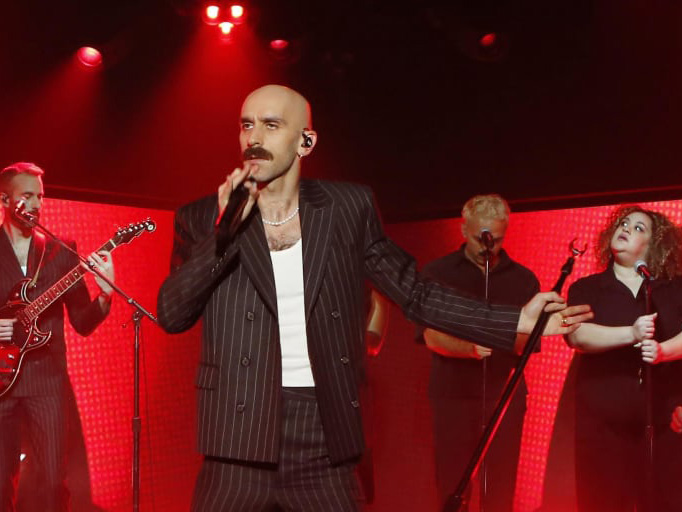 Fasten your seatbelts for a high-voltage evening as X Ambassadors bring their energy to the LB Day Amphitheatre on Friday, September 1st, 2023. With their roots firmly planted in Ithaca, New York, this alternative rock sensation has seized the hearts of international audiences through their enthralling tunes and evocative lyrics.
Guided by the versatile lead vocalist Sam Harris, X Ambassadors have forged an original trail within the music industry incomparable to any other. Seamlessly weaving together varied genres, they've devised a sound that's purely their own. Their hit songs, notably Renegades and Unsteady, have morphed into powerful anthems of perseverance and hope that will be sung for decades to come, striking a deep chord with listeners across the globe.
The scenic and acoustically superb LB Day Amphitheatre sets the stage for X Ambassadors' pulsating performance. In the embrace of nature's serene beauty, you're sure to lose yourself in a concert experience that will send waves of exhilaration coursing through you as you dance the night away with
X Ambassadors.
The impressive accomplishments of X Ambassadors are a clear testament to their significant impact on the music industry as a whole. With several chart-topping singles and collaborative efforts with music industry titans to their name, they have showcased their knack for crafting music that establishes a profound connection with diverse audiences. Their unwavering commitment and innate talent have earned them critical acclaim, not to mention a fervent fan base that expands across the globe.
This event offers a rare opportunity to witness the captivating magic of X Ambassadors live on stage. Grab your tickets now and gear up for an evening overflowing with extraordinary music and emotionally charged performances you'll never forget. Join us at LB Day Amphitheatre on the evening of Friday, September 1st, 2023, for a remarkable musical voyage that promises to stir your soul and invigorate your senses. Get ready to be thoroughly entranced by the undeniable talent and masterful artistry of X Ambassadors as they orchestrate an unforgettable night of music that you'll dream about for years to come.