LB Day Amphitheatre | Salem, Oregon
In need of good vibrations? Search no more as the nation's favorite, The Beach Boys, is surfing across the nation for endless summer shows, bagging the title of America's Band. Serving blasts from the past in a modern-day trek, the Sufin' USA rockers are hitting the stage at LB Day Amphitheatre on Tuesday, 29th of August 2023. With over 29 full-length LPs up their sleeves, The Beach Boys produced several of the industry's legendary records that continue to influence and inspire musicians across the world. The band's greatest hits include "Wouldn't It Be Nice", "Good Vibrations", "Rock and Roll Music", and "Surfin' U.S.A.". Fifty-six years since the release of their legendary record "Pet Sounds", the album just got its new Dolby mix compiled by Giles Martin, giving a new breath to its sonic elements and soaring vocals. As The Beach Boys keeps its legendary masterpieces live on stage, don't miss out on America's Band performing its greatest hits by booking your tickets now!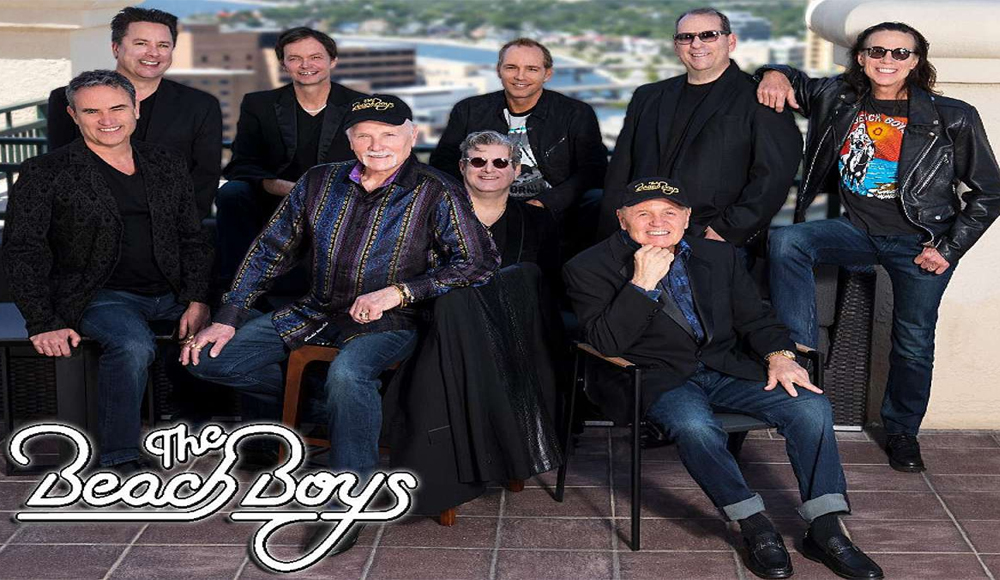 Led by Mike Love and Brian Wilson, the nation's favorite band, The Beach Boys, is taking its legendary catalog of industry-defining hits back to the live stage. Serving 'good vibrations across decades of hits dating back to the early '60s, The Beach Boys definitely deserves its legendary status with inductions to various Hall of Fame accolades. With 29 studio albums and 11 live albums up their sleeve, The Beach Boys surely takes a spot among the world's greatest bands to exist.
As a new Dolby mix of their 1966 album "Pet Sounds" strikes airwaves, the band continues to perform its roster of legendary hits live on stage. Dubbed "America's Band", The Beach Boys surely is the nation's favorite band for its surf rock anthems that send 'good vibrations through summer vibe anthems all-year round.
"Pet Sounds by the Beach Boys is a game-changing, iconic album that changed the face of popular music," Giles Martin shared with the press. "It influenced the Beatles to go and make Sgt. Pepper's, Sgt. Pepper's then influenced Pink Floyd to go and make The Dark Side of the Moon. It's a fascinating record because it's really the workings of a genius, Brian Wilson, that sort of had boundless enthusiasm for ideas and textures."
As an institution in the industry, The Beach Boys' influence transcends through time. With over five decades of touring and spearheading iconic moments in the scene, they're highly recognized as one of the world's most influential bands to exist. They dropped 37 songs that made it to the US Billboard Hot 100's Top 40, holding the record among American bands.
Founded by the Wilson brothers in 1958 throughout 1961, The Beach Boys weren't an overnight success. Though its music definitely speaks for itself, bankrupting a label with unpaid pre-orders for their debut single "Surfin", prior to their deal with Capitol where they were hailed as "teenage gold" by Nick Venet. Since then, the band surfed through the charts and embarked on its journey of 'good vibrations through its timeless hits and legendary records.
"What started as a family hobby became a profession, and a vocation." Mike Love shared with The Telegraph. "Not without challenges, changes, ups and downs. We lost a couple along the way. But we're still on the road, keeping those songs alive,"
Launching a big year of live shows and big surprises, fans can expect to be taken back to the good ol' days as The Beach Boys performs its greatest hits spanning five decades. Some of their greatest hits you might get the chance to hear are "I Get Around", "Don't Worry Baby", "Let's Go Away for Awhile", "Wouldn't It Be Nice", "God Only Knows", "Kokomo", "California Girls", and "Surfin' U.S.A.".
"And maybe the songs keep us alive, too," he added.
As The Beach Boys continues to perform its legendary roster of hits and fan-favorites, don't miss out on this blast from the past live at LB Day Amphitheatre on August 29th. Book your tickets now!