LB Day Amphitheatre | Salem, Oregon
Brace for an inspiring evening as Skillet brings their powerhouse performance to LB Day Amphitheatre on August 30th, 2023. Coming from Memphis, this American Christian rock band, led by John and Korey Cooper, have won hearts worldwide with potent tunes and resonant lyrics. Fusing alternative rock, hard rock, and metal, they've concocted their unique sonic identity. Anthems like Monster and Hero underscore their transformative messages of strength and resilience.
Skillet's influence, reflected in multiple Grammy nominations, Dove Awards, and a Billboard Top 200 debut, has profoundly shaped the musical landscape. Their undeniable talent and fervent dedication have earned them a solid fanbase and critical acclaim.
Set amidst nature's beauty, the LB Day Amphitheatre promises an unforgettable concert experience. Get your tickets for this rare live performance of Skillet, an evening destined to exhilarate your senses and stir your soul. Join us for this mesmerizing journey through Skillet's musical universe—an experience you wouldn't want to miss.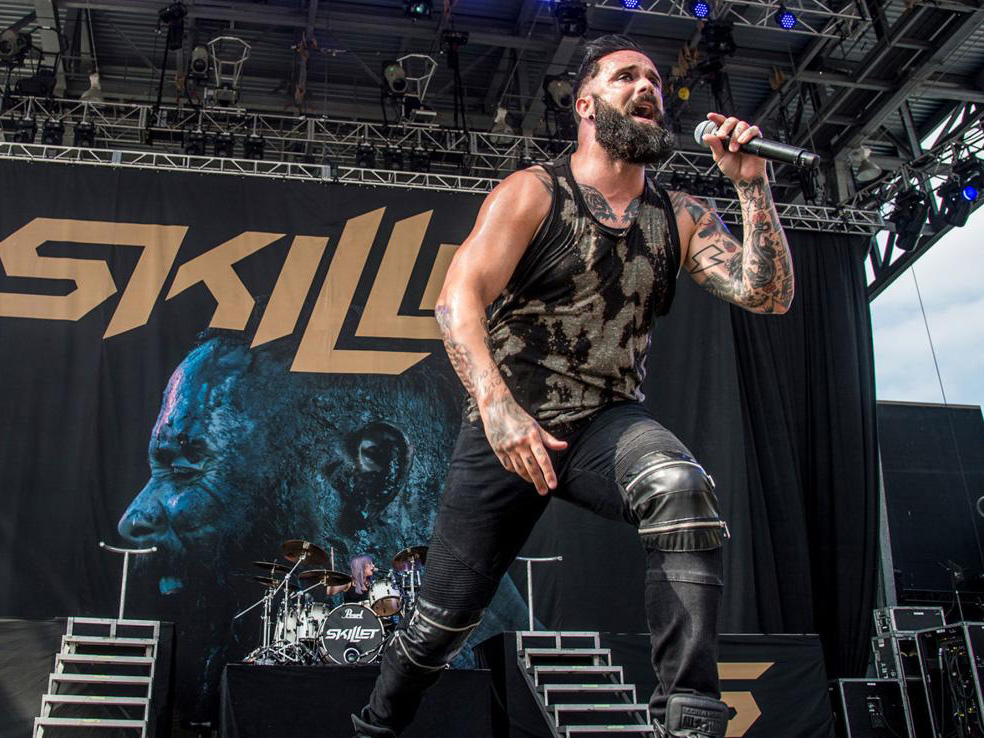 Clear your calendars for an adrenaline-pumping evening as Skillet takes over the LB Day Amphitheatre on Wednesday, August 30th, 2023. Originating from Memphis, Tennessee, this American Christian rock band has crafted a universal appeal, reaching the hearts of an expansive global audience with their deeply emotive tunes and inspiring lyrics.
Guided by the dynamic duo, John and Korey Cooper, Skillet has successfully etched a distinct path in the realm of rock music. By ingeniously intertwining elements of alternative rock, hard rock, and metal, they've concocted a signature sound that's wholly theirs. Songs like Monster and Hero have transformed into anthems of resilience and strength, resonating deeply with their devoted listeners.
The splendid LB Day Amphitheatre, renowned for its sublime acoustics, lays the perfect foundation for Skillet's high-octane performance. In the tranquility of the outside air, attendees are destined to immerse themselves in an unforgettable concert that induces waves of thrill and inspiration.
Skillet's substantial achievements underscore their remarkable impact on the music industry. With multiple Grammy nominations, several Dove Awards, and a Billboard Top 200 debut for their album Awake, they've demonstrated an exceptional knack for creating music that fosters deep connections with varied audiences. Their tireless dedication and innate talent have yielded critical praise and an unwavering fanbase.
This event represents a rare chance to behold the magnetic allure of Skillet in a live setting. Secure your tickets promptly, and prepare for an evening brimming with extraordinary music and emotionally gripping performances. Join us at LB Day Amphitheatre on the evening of Wednesday, August 30th, 2023, for a riveting musical expedition guaranteed to stir your soul and awaken your senses. Brace yourselves for an enchanting night of music, orchestrated by the undeniable talent and artistic mastery of Skillet. This isn't merely a concert, but an exceptional journey through the soul-stirring universe of Skillet's musical artistry. Prepare to be spellbound by their compelling narratives and vibrant talent, promising an unforgettable evening under the stars that you'll never forget.