LB Day Amphitheatre | Salem, Oregon
Prepare to be captivated as country superstar Justin Moore performs at the LB Day Amphitheatre on August 28th, 2023. From Poyen, Arkansas, Moore has endeared himself to audiences worldwide with his authentic country storytelling, evidenced in hits like Small Town USA and If Heaven Wasn't So Far Away. His performances, filled with charisma and emotion, resonate with fans globally. The serene LB Day Amphitheatre, renowned for its impeccable acoustics, provides the ideal setting for Moore's heartfelt performance. A celebrated artist, Moore's achievements include multiple Billboard Country Airplay No. 1 hits and a top-ranking album. Join us for an unforgettable evening brimming with moving performances and genuine country music. This concert promises more than entertainment—it offers an experience that celebrates music, emotion, and community, sure to leave a profound imprint on your spirit. Be a part of this remarkable musical night under the stars.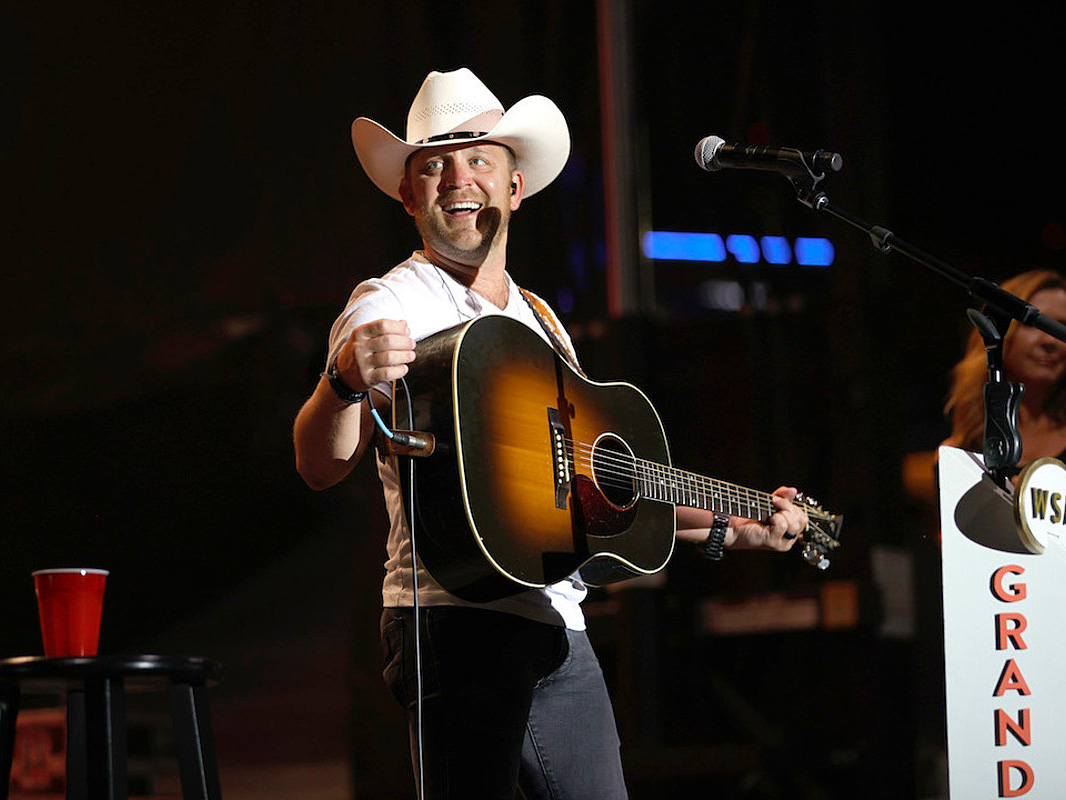 Gear up for a phenomenal evening as country music superstar Justin Moore graces the LB Day Amphitheatre on Monday, August 28th, 2023. Born and bred in the small town of Poyen, Arkansas, Moore has taken the music industry by storm with his unique blend of traditional country and Southern rock.
Charismatic singer-songwriter Moore embarked on his musical journey in 2008. Since then, his honest lyrics and powerful performances have won the hearts of countless country music lovers around the world. With chart-topping hits like Small Town USA, If Heaven Wasn't So Far Away, and Til My Last Day, he paints vivid narratives that resonate with fans, whether he's singing about love, loss, or life in small-town America.
The natural beauty and stellar acoustics of the LB Day Amphitheatre set the perfect stage for Moore's potent performance. Nestled in a serene environment, this venue guarantees a concert experience that will leave you both exhilarated and emotionally moved.
Moore's remarkable accomplishments are a testament to his significant influence on the country music landscape. His accolades include numerous Billboard Country Airplay No. 1 hits, and his third album, "Off the Beaten Path," debuted at No. 1 on the Billboard Country albums chart. His down-to-earth charisma, combined with his impressive vocal range, have earned him a dedicated fanbase.
This event offers a rare opportunity to witness Justin Moore's heartfelt magic live on stage. Secure your tickets now, and prepare for an unforgettable evening filled with foot-stomping rhythms and emotionally stirring performances. Join us at LB Day Amphitheatre on the evening of Monday, August 28th, 2023, for an extraordinary journey into the heart of country music.
Get ready to be swept away by Justin Moore's undeniable talent and raw storytelling power. This is not just a concert—it's an experience that weaves together music, emotion, and community. It promises to leave a lasting impression on your heart and spirit, reminding you of the soulful allure of country music. Don't miss this chance to be a part of an exceptional musical night under the stars.