LB Day Amphitheatre | Salem, Oregon

Take a nostalgic trip back to the 90s with the exhilarating I Love The 90's Tour at the LB Day Amphitheatre on Thursday, August 31st, 2023. Get ready for an unforgettable evening filled with endless hits and a wave of nostalgia as Vanilla Ice, Rob Base, Color Me Badd, Tone Loc, and Young MC grace the stage. These iconic artists ruled the airwaves during the golden era of hip hop and R&B, and now they're ready to bring that magic back to life. Let the music transport you and create new memories with friends as you relive the unforgettable soundtrack of your youth. Don't miss out on this epic throwback celebration. Get your tickets now for the I Love The 90's Tour and prepare to party like it's 1999 at the LB Day Amphitheatre on August 31st, 2023.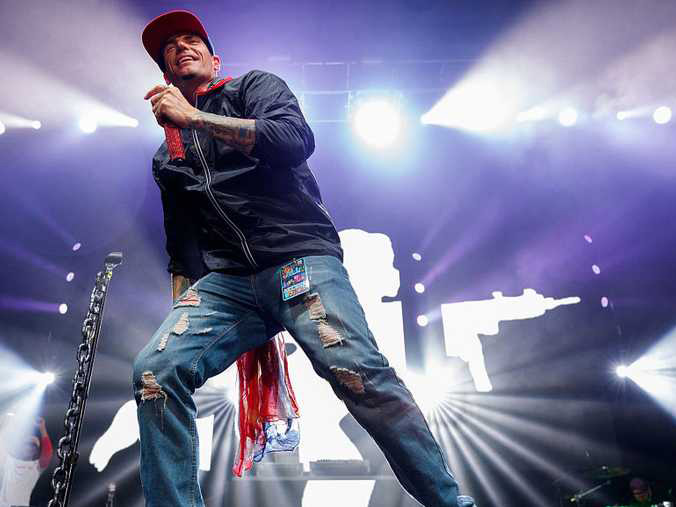 Get ready to travel back in time to the exhilarating era of the 90s on Thursday, August 31st, 2023, as the highly anticipated I Love The 90's Tour takes over the LB Day Amphitheatre. Get yourself ready for an electrifying and nostalgic evening, featuring a star-studded lineup of iconic artists such as Vanilla Ice, Rob Base, Color Me Badd, Tone Loc, and Young MC.
Vanilla Ice, the legendary artist behind the timeless anthem Ice Ice Baby, skyrocketed to fame in the early 90s, becoming a cultural phenomenon and symbol of the era. His infectious beats and catchy rhymes dominated the charts, solidifying his status as one of the best-selling artists of that decade. Vanilla Ice's influence transcended music, as he also found success in acting and television.
Rob Base, another titan of 90s hip-hop, gained widespread recognition with his chart-topping hit It Takes Two. With his smooth delivery and captivating energy, Rob Base carved his own path in the genre, leaving an indelible mark on the hip-hop movement.
Color Me Badd, the beloved R&B group known for their soulful harmonies and romantic ballads, captured the hearts of fans worldwide. Their chart-topping singles, including I Wanna Sex You Up and All 4 Love, propelled them to superstardom firmly marking them as legends of 90s music history.
Tone Loc, with his deep and distinctive voice, made waves with hits like "ild Thing and Funky Cold Medina. His magnetic persona and unique style positioned him as a trailblazer in the rap genre, writing his name in the fabric of 90s music.
Young MC, the mastermind behind the chart-topping hit Bust a Move, brought his clever wordplay and infectious energy to the forefront of the 90s hip-hop scene. His lyrical prowess and irresistible hooks captivated audiences, earning him both commercial success and critical acclaim.
Buy your tickets now for an exhilarating journey through the golden era of music. Join us at the LB Day Amphitheatre on Thursday, August 31st, 2023, and prepare to be immersed in a night of non-stop energy, timeless hits, and the undeniable nostalgia of the I Love The 90's Tour. Get ready to relive the magic of an unforgettable decade.