LB Day Amphitheatre | Salem, Oregon
An unforgettable night of country music will welcome Oregon fans this Monday, September 4, as the country crooner Chris Janson brings the Good Vibes of his 2023 Summer tour to LB Day Amphitheatre. Known for his songs that show the vulnerability and heartfelt lyricism of traditional country music and the soulful melodies of a contemporary artist, Janson is the epitome of real country music's wild child. You might hate Mondays, but this is the Monday night you will remember for years to come. The charismatic country singer will definitely make you forget about all your worries on this epic Monday night filled with hit songs that made a mark in the country music scene. Sing along to his career-defining songs, including" 'Til a Woman Comes Along," "Drunk Girl," "Fix a Drink," "Holdin' Her," and his breakout hit "Buy Me a Boat." Tickets are now on sale, and you can already reserve one for you and your friends. Don't wait too long, as tickets for the show are selling out fast. Reserve yours now by hitting the "Get Tickets" link.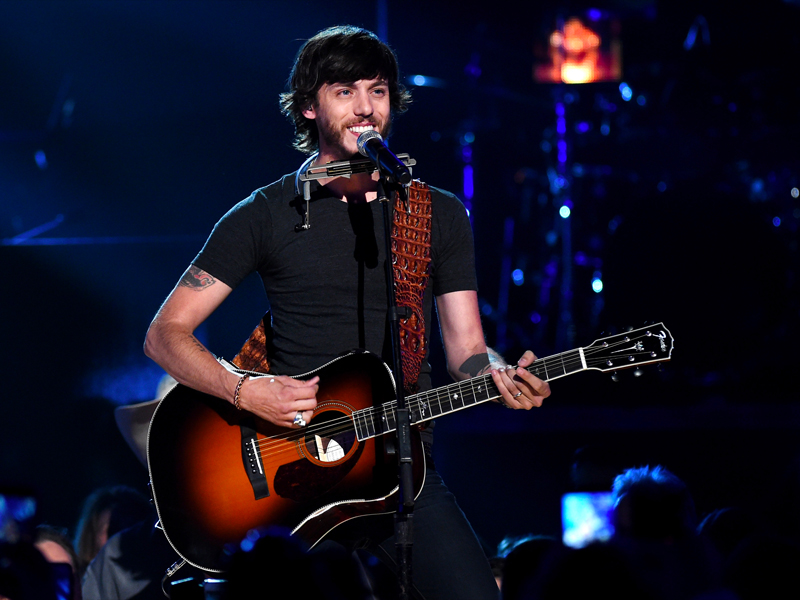 Chris Janson holds the title "future of country music" because he took inspiration from traditional and contemporary country styles and perfected their fusion. His music is where the music genre's past and present meet. Classic country rock and the spirited bro-country intertwine in his style to showcase his easygoing swagger and crafty lyricism. His approach has brought him a large following from generations of country music listeners, which continues to grow as the years pass by.
Christopher Pierre Janson grew up in Missouri and moved to Nashville after graduating high school. Living amongst country lovers, he has mastered playing the guitar and harmonica. He first worked primarily as a songwriter. His first works were with artist Holly Williams for her "Here with Me" album in 2009. He also dueted with two of her songs. In the following four years, he wrote songs for big names in the country scene, such as Tim Mcgraw for his music "Truck Yeah," Lee Brice's "Beer," and Justin Moore's "Off the Beaten Path."
In 2013, Janson went solo and put out the song "Better I Don't." It debuted in the top 40 of the Country Airplay. He immediately followed it with a second single named "Cut Me Some Slack." Warming up for his studio debut album, he released "Buy Me a Boat" in 2015. The song initially peaked at the 33rd spot on Hot Country Songs but skyrocketed to the fifth spot when the Bobby Bone Show aired it. His debut album, named similarly to the single, went public in September 2015. It reached the third spot in the Country Airplay. His sophomore album "Everybody" followed in 2017. The songs "Fix a Drink" and "Drunk Girl" were his most famous from the album. In 2019, his album "Real Friends" broke out. The songs "Good Vibes" and "Done" reached number one. Two years after, "All In" followed in the footsteps of his past albums. It was not as popular as "Real Friends," but it continued to sustain his spot among today's country stars. Ready to impress again, his fifth album, "The Outlaw Side of Me," will be coming out this June.
The country star will be on tour soon to support his album. He will be at the LB Day Amphitheatre on Monday, September 4. Ticket sales have started. Get yours now!